Insignia and Motto | Best NDA Coaching in Lucknow | Best NDA Coaching in Lucknow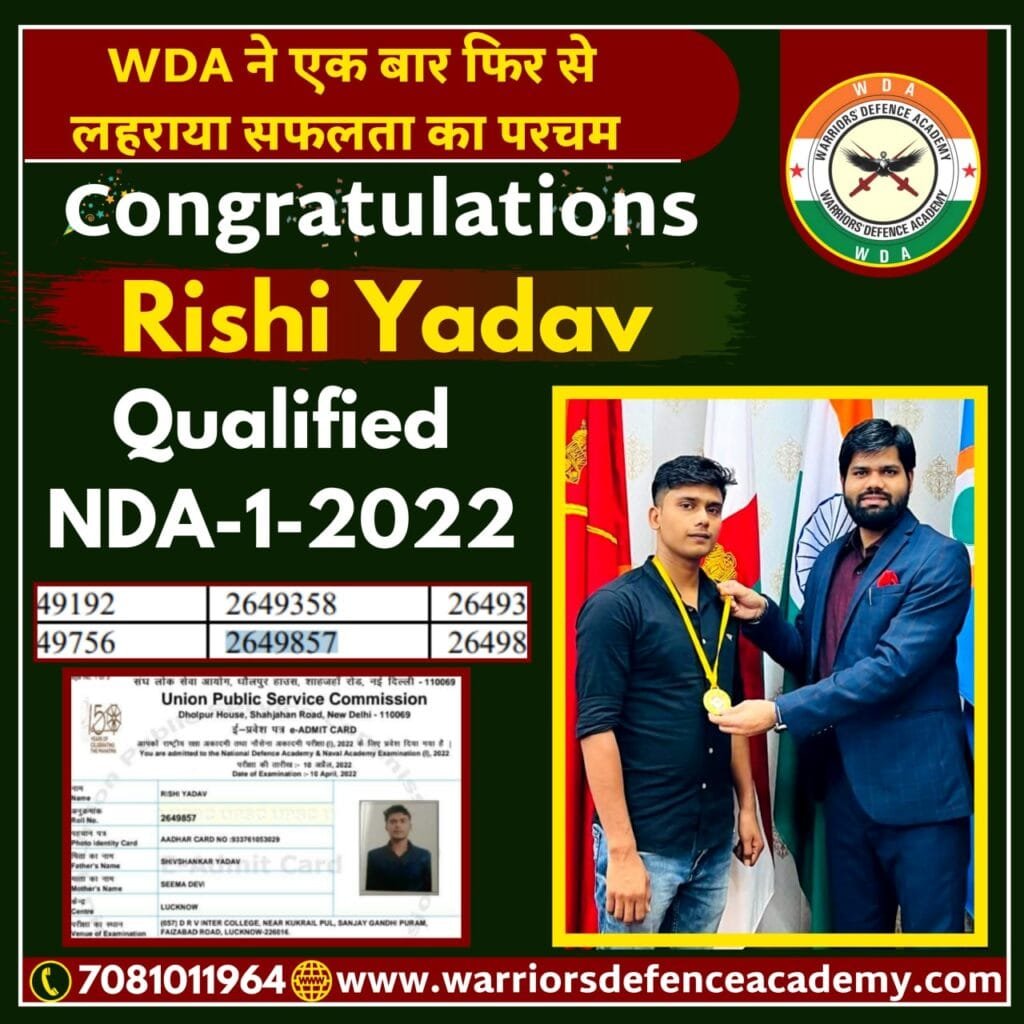 Insignia and Motto
INSIGNIA AND MOTTO
Academy Insignia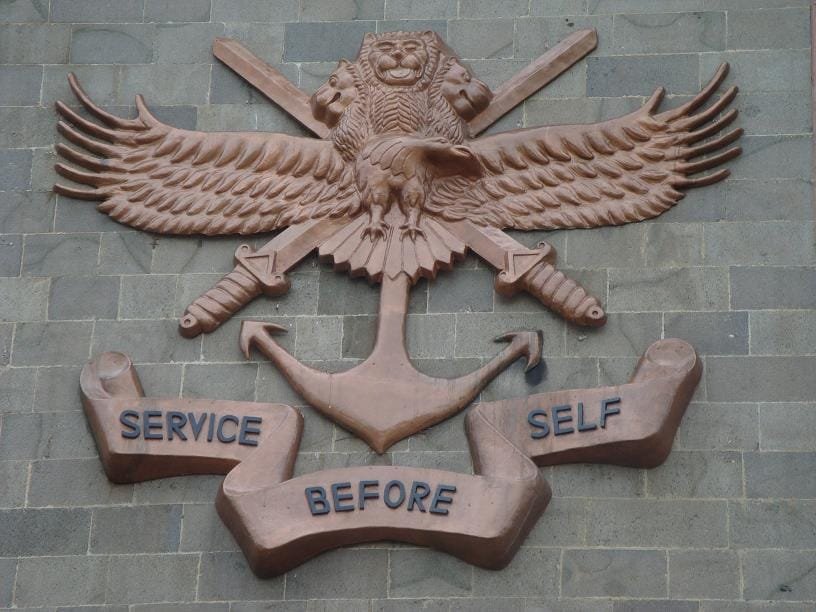 The initial crest consisted of a sword, a quill pen, an anchor, and an eagle, symbolizing the four fields in which the Cadets received education at the National War Academy. The present Academy insignia was selected in 1948. The background is maroon, which is an apt color of heraldry but also a symbol of chivalry and sacrifice. The crest is composed of the symbols of the three Services superimposed on each other and mounted on top of the Ashoka Capitol. The anchor supports the sword and both support the eagle. In this combined form they are no longer four separate entities but fused into one whole representing the joint manship of the Armed Forces of India.
Insignia and Motto | Best NDA Coaching in Lucknow | Best Defence Coaching in Lucknow
Academy Motto
The scroll or motto is fashioned on a ribbon at the base of the insignia upon which the sword hilts and the bottom of the anchor stand. The motto has been inspired and extracted from the Bhagavat Gita:
KARMANEVADHIKARASTE MA PHALESHU KADACHINA
(Your duty is action with no eye on the fruits it will bring)
The ideal ('nishkam karma') was put in the scroll in its English translation as 'Service Before Self'. In the fifties it was decided to do away with an English motto and have a corresponding Sanskrit version, keeping in line with the Indian culture. Thus, 'Service Before Self' was translated into 'Seva Parmo Dharm'.
#Insignia and Motto #Best NDA Coaching in Lucknow #Best Defence Coaching in Lucknow